An 8 Hour Continuing Education Course by Eric Brown
I started my journey as a massage therapist over 30 years ago. Becoming a massage therapist was one of the best decisions I've ever made. It's brought me more soul-satisfying happiness than anything in my life, with the exception of my son. I've literally touched the lives of thousands of clients, thousands of students, and thousands of massage professionals around the world. 
Unfortunately, the great majority of massage therapists never experience the joy and success I've had the privilege to enjoy. Instead, the majority of therapists struggle to survive in the profession. 
A reality check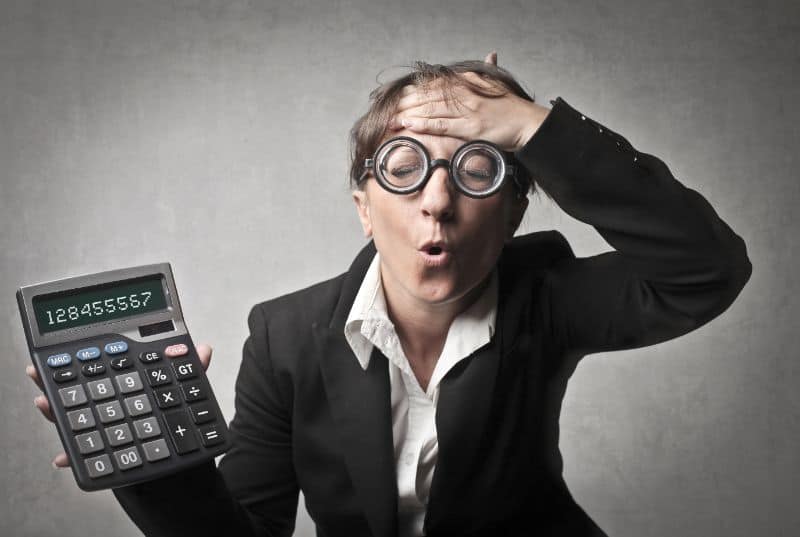 REALITY BITES:
You only have to look at the numbers to see that massage therapists are having a hard time making a decent living in the massage profession.
To understand what life is like for most massage therapists, you just have to look at the numbers: 
In its 2013 annual report, the Federation of State Massage Therapy Board (FSMTB) found that the median income for massage professionals is less than $20,000. 61% of respondents reported that massage does not provide them with a livable wage.
The Associated Bodywork & Massage Professionals (ABMP) 2016 therapist survey found that therapists have an average income of approximately $23,600, with a median income of around $20,000. Nearly one-third of therapists described their feelings about money as "anxious."
According to the AMTA's 2021 Massage Profession Research Report, the average annual income for therapists in their 2019 survey was $29,439. That's gross income before any expenses.
The situation across the border is no different. A study commissioned by the College of Massage Therapists of Ontario (in Canada) found almost 43 percent of massage therapists polled stated their income did not meet their expectations. On average, they earned $20,000 less than they expected to make as a massage therapist.
How about internationally? Once again, the latest figures show that Australian massage therapists have a gross annual income below $20,000 with less than 9% of all therapists making $50,000 or more.
Rather than being a source of joy, the average massage therapist's practice is a source of stress and frustration. They struggle to make ends meet, never being sure of how much they'll make and if it will be enough to pay the bills when the end of the month rolls around. 
Money is only part of this grim picture, however. There's something more insidious happening.  
The cycle of despair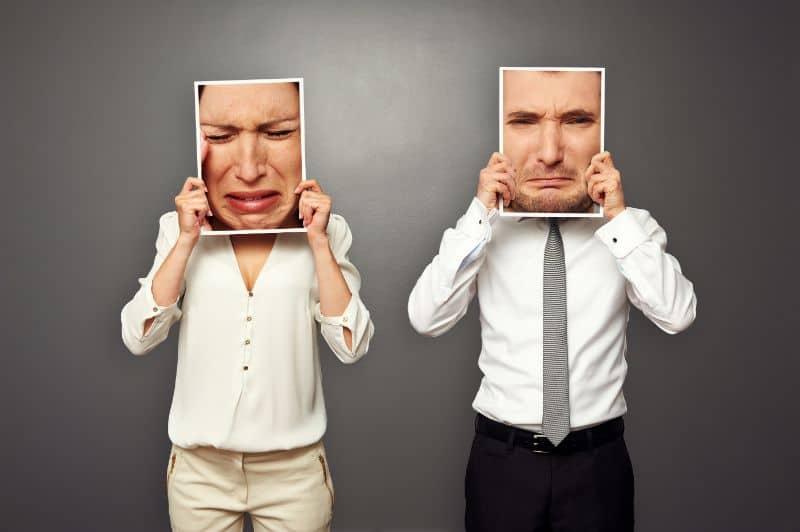 NOT THE DREAM YOU WERE HOPING FOR:
Instead of being a source of joy, many massage practices are a source of stress, frustration, and lost confidence.
You've invested a great deal of money and time into your education. But, you've invested not just in school, but in a dream: A dream that was not centered around the idea of being crazy rich, but a dream of a soul-satisfying career where you could happily go to work knowing that you are helping people in your community and making the world a better place. 
You want to feel that you are contributing. You want to feel that you are making the world a better place. You want to feel like you are making a difference. 
You've made a lot of sacrifices to get as far as you have, but that place you've arrived at is an empty treatment room devoid of clients. You sit at your desk, waiting for those you know you could help to walk in. But they are nowhere to be found. 
All the work you did to get your license and set up your business starts to seem meaningless and pointless. You've wasted your money and your time. You begin to lose your confidence. 
Your lost confidence doesn't go unnoticed. It comes through in your body language, your words, and your actions. You may think you're putting on a brave face, but those feelings of worthlessness, incompetence, and inadequacy read loud and clear to the few clients you have. And that's just not attractive to clients. As a result, they don't refer their friends freely, and they eventually stop coming to see you. 
And so the cycle begins…
No confidence… no clients… no money… no confidence… no clients… no money… and so on and so on. 
You doubt that you'll ever be able to make a sustainable living. You consider abandoning your dream of making an impact in people's lives. You start to contemplate leaving the profession that you love. 
What a horrible situation to be in!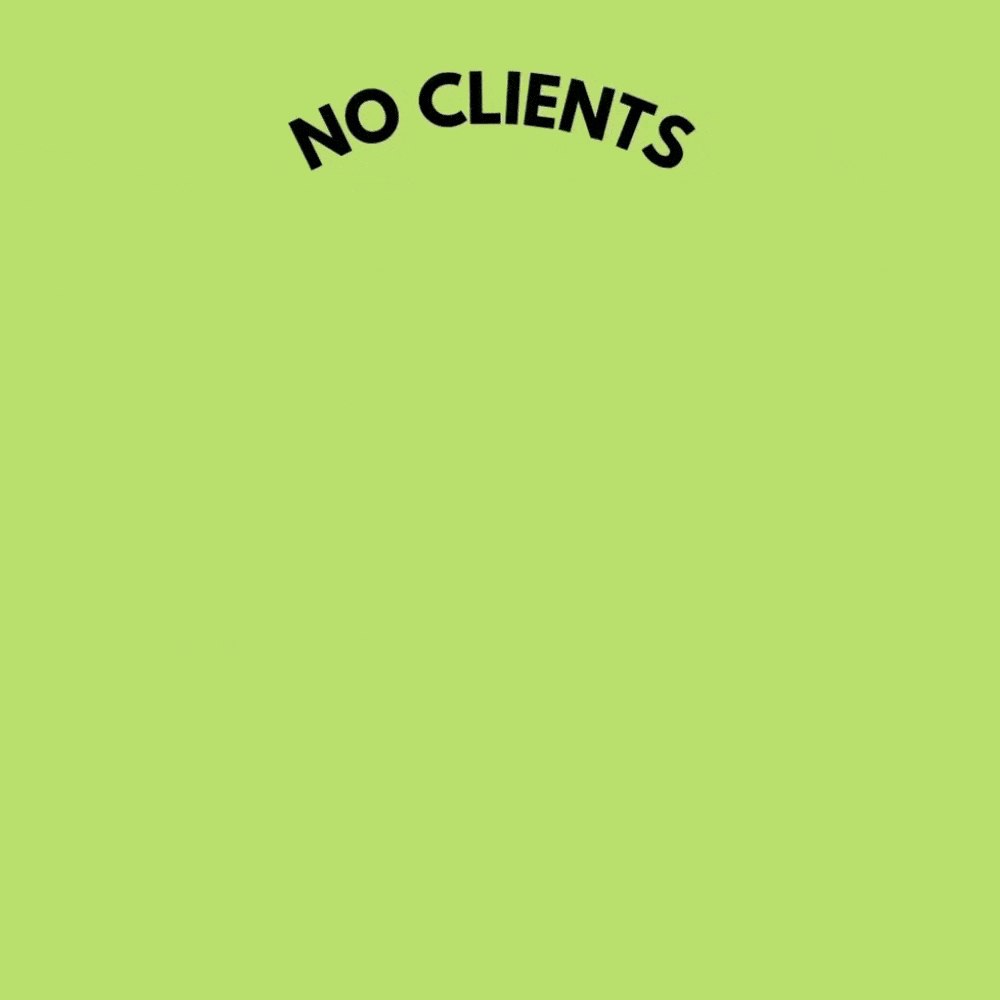 A CYCLE OF DESPAIR:
Many therapists find themselves in a neverending cycle: No clients… no money… no confidence…
If you are like most therapists, you love doing massage. You get into your room with your client, and you get into the zone. You know exactly what I'm talking about. You are connected to that client's body as your hands explore the tissues. You're deeply aware of the sensations under your hands, the signals their body is telling you, and the story that their body reveals. 
You know how much you are helping them. You can feel it happening. They feel it happening. They feel the tension and tightness leaving their body. They feel their pain dissipating. They feel a lightness in their soul. 
While you are doing your massage, you literally feel the difference you are making in that person's life. The problem is not with the hands-on work itself. That's all good. 
The real problem is getting people under your hands. Doing massage is great, but getting clients to walk in the door is no fun at all. 
If only there were an easy, low-stress way for someone like yourself, who would rather not have to worry too much about the business side of things, to get clients under your hands so they could feel the benefits of massage firsthand. 
If I were a betting man, I'd bet that as soon as someone had the experience of a massage with you, they'd understand exactly how good you are. They would quickly come to appreciate your skills and be grateful for how great you could make them feel. A large number of those first-timers would likely come back and see you again and again. 
A turnaround strategy
You need a simple strategy for getting people on your table and under your hands.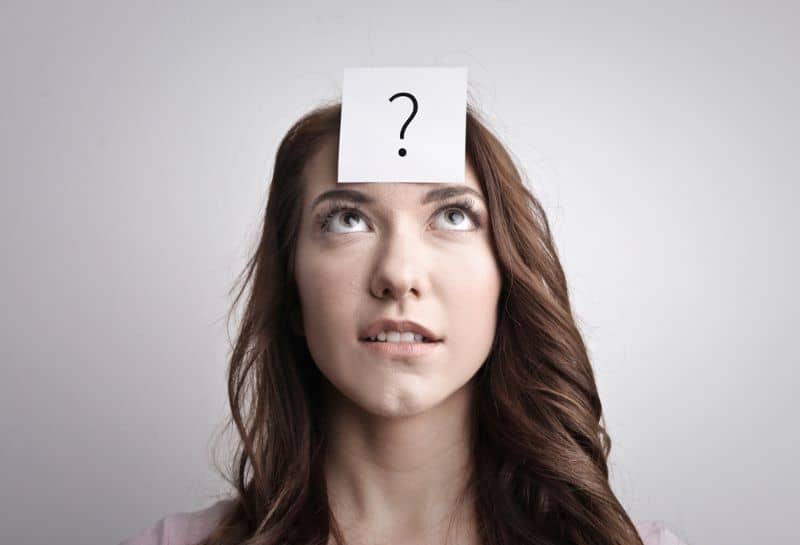 IS IT POSSIBLE TO TURN THINGS AROUND?
If so, what type of marketing strategy would you need to implement?
What would the ideal strategy look like? 
Let's look at some criteria: 
The ideal strategy is one that requires very little marketing savvy. You don't want to take months just learning how to do something. You want to start now, right?
You can't come across as being pushy or salesy. It doesn't feel authentic, and it's a turn-off for clients.
It has to get you immediate results. You don't want to wait a year before you start to see a return on your efforts. That's disheartening. You want immediate gratification. That's motivating. 
It has to be something that your potential client feels good about, a strategy that engenders trust and reduces their resistance in trying massage with you for the first time. 
You don't have a lot of money to invest, so it has to be low cost. 
It can't devalue your services or undermine your professionalism – so nothing cheesy or sleazy.
It has to be sustainable. It has to be something that can be done until you reach the number or work hours you can comfortably do or until your sales levels are at a point where you can breathe a sigh of relief and have no worry whatsoever about having enough money to pay rent at the end of the month. 
And ideally, it should be a strategy that offers multiple possibilities for ongoing revenue.
Believe it or not, there's a marketing strategy that does all this and more. And I've been the guinea pig for it. 
My personal story
I wasn't always successful in my practice. Several years out of massage school, I remember the day when I sat in my office and literally cried in frustration.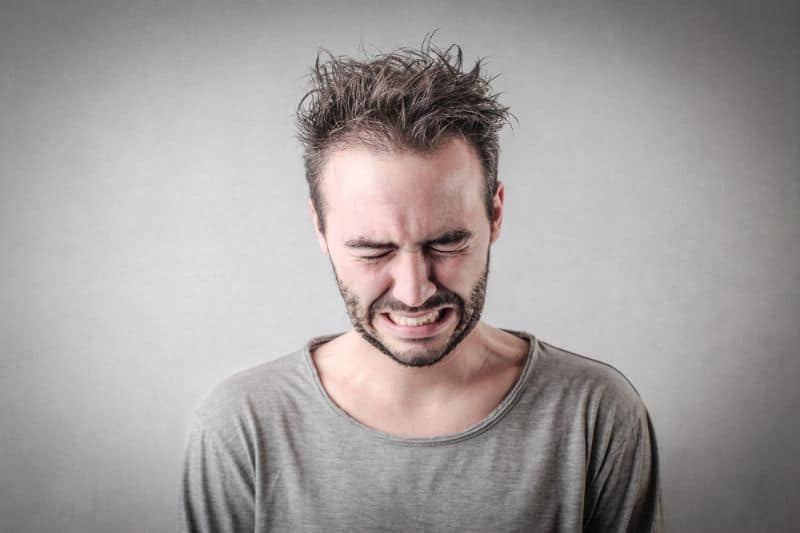 I CIRED WITH FRUSTRATION:
I found myself, like many therapists, in a cycle of having no clients, no money, and no confidence.
I had a couple of extremely successful years out of massage school. I felt like a golden boy. I could do no wrong. Then I decided to uproot my business and practice out of my home. I was tired of paying other people huge amounts of rent for a little workspace. 
In hindsight, it was a bad decision. Some people followed me, but not enough to sustain myself financially. I could see my clients and my income slowly slip away. It was clear that my practice was on a slippery slope to insignificance. 
I fell into the cycle that most of us have found ourselves in at one time or another. Maybe you're there now and understand. 
I had no clients. That meant no money. And that eroded my confidence. Without my confidence, any efforts to get new clients felt like walking through mud. So I just avoided taking any action. That meant even fewer clients, less money, and shrinking self-confidence. 
It was in that moment of utter despair, sitting in my empty office with tears rolling down my face, that I decided that something had to shift in a big way. 
At that moment, I decided to change. It wasn't a moment of wishful thinking. It was a moment of transformation. I immediately began learning everything I possibly could about marketing a business. I made a huge leap of faith and rented a large retail space for a multi-therapist clinic. And not long after that, I opened another. 
That was over 25 years ago. At the time, there were no models of successful practices and very few resources available, so I became my own learning lab. Not an ideal situation to say the least, but that's what I had to do. Like a scientist, I measured everything I could: 
Cost per lead
Acquisition cost per client per marketing campaign
Average treatment length
Lifetime customer value
Average transaction value
Frequency of treatments per client per marketing campaign
…and so on. 
This is easy to do now. But back then, there was no practice management software, at least nothing I could afford. In fact, there was no Internet at that point in time. The browser had yet to be invented. So it was a little painstaking doing all of this manually, but it needed to be done.
I'd calculate my baseline numbers as my control. Then I'd try a particular strategy to get new clients and measure the results. If the strategy worked, I'd keep it and begin the process of testing each element of the strategy. If it improved the result, I'd keep it, and if it didn't, I'd try something new. 
What if massage was free?
Then I thought a crazy thought: Does the price of massage prevent people from getting massage? What if the price wasn't an issue? In fact, what if massage were free? What percentage of the population would get a massage if it were free? 
In science, if you have a question, you create a hypothesis and test it. I didn't have a clue as to how many people would actually use massage if it was free. But I knew I could do a test to find out. 
So in a moment of insanity, I approached a law firm and offered to give each of its employees a gift certificate for a free massage. This wasn't a law firm of a dozen people. That wouldn't have been a large enough sample size. This was a law firm of 450 people!
Now I have to be honest: I was a little worried. 
I had two multi-therapist clinics within walking distance of the law firm, but they were not big clinics. At that time, there may have been five or six full-time therapists between the two clinics, and if we got 450 phone calls for appointments the day those gift certificates went out, we'd be up sheep's creek. 
I gave away 450 half-hour gift certificates. At that time, 25 years ago, I was charging $30 for a half-hour treatment, so I was giving away $13,500 in gift certificates. 
Here's how the little experiment played out…
45 certificates were redeemed within three months.  
We printed an upgrade offer on the certificate, allowing clients to upgrade to a full hour for just $20 more. 80% of those clients took us up on the upgrade offer. If you do the math, you'll see that each client paid us, on average, $16 for their free massage. 
About a third immediately booked a second appointment. 
Over the year, more than 50% booked additional appointments or bought gift certificates. 
About 20% of the initial clients were still coming in for massage a year later. 
We got dozens of referrals from those initial clients.
On the expense side: The hard cost of providing the service, including linens, oils, and gift certificates, was less than $180. 
On the income side: Our sales as a result of that campaign, we made thousands and thousands of dollars. And we continued to see some of those clients and others they referred for years and years after the campaign ended.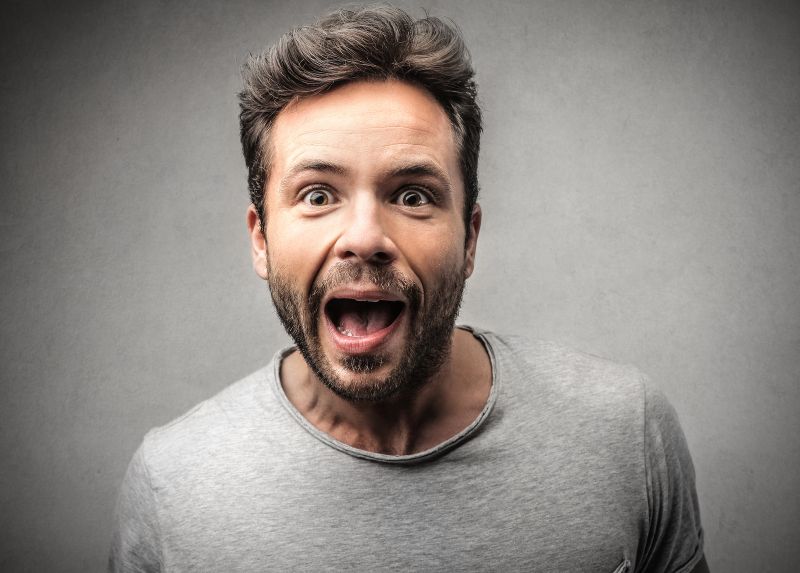 SUCCESS:
The test was a success and we made thousands of dollars and continued to see clients from our efforts for years.
Anyone can do it
If you know me, you may be thinking, "Eric could do that, but not me!"
Nothing could be further from the truth. You should be saying, "If Eric can do it, anyone can do it."
Think about it: Was this difficult to do? 
Not at all. I just visited the Human Resources (HR) director at the law firm and told them I'd like to give them a $13,500 gift as part of an experiment I was doing. No catches. No strings attached. I photocopied the gift certificates on thick card stock, stuffed them in envelopes, and gave them to the HR Manager to distribute. Then we booked people as they called. 
You may also be thinking that it's too simple to really work. In fact, you may think that it's just plain ridiculous. "Giving away free massage isn't marketing," I hear people say. "You're just going to get the freebie seekers."
Hold onto that belief at your peril. 
My story gives you only part of the picture. In reality, this little experiment was the first step in creating a system that took years to develop and that has been used successfully in well over 1,000 practices. 
In this course, I will outline the specific factors that go into this strategy and why this seemingly simplistic strategy, if followed exactly as outlined, is so effective for building a full, sustainable practice, not in years but just weeks. 
Throughout the process, I'll share stories and comments by massage therapists just like you who at one time were not just discouraged, but dispirited and demoralized, and how they came to find a new confidence and dramatically improve their practices and their lives while having a greater impact on the people of their community. 
Let's get started…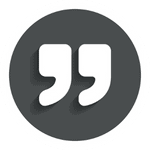 The plan I needed to get everyone busy…
"I thought my massage center was doing okay. I could make the bills. However, although I still had money in the checkbook, I wasn't paying myself yet. Something is wrong with that. I'd like to have some cash too. I also have two independent contractors working in my center, but they're not busy.
I thought Eric's 60 Clients In 60 Days course sounded like the plan I needed to get everyone busy. I didn't even work the program right. Even so, we picked up 111 new clients, and 32% rebooked their next appointment before leaving. My weeks are now filled with 20 to 25 appointments versus the 8 to 12 it used to be. My weekly sales went from $700 to $1,400
My office has been open for 18 months now, and I still hear people saying, "I didn't know you were here." So I have a lot more work ahead of me, but I believe that Eric Brown and his courses are the main reason I have the confidence and knowledge to successfully market my own massage business.
They're starting work on expanding my office space tomorrow. We're going from two to four therapy rooms. Wow! I may have to get a couple more therapists. I'm no longer scared of being successful.
~ Lynette Stauffer, NCBTMB, ACMT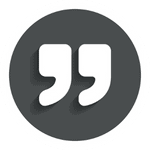 From horror to Joy
I've always been a terrible salesperson. I could always promote products and services that other people benefited monetarily from – you know, ones I believed in and trusted. If I was the one who would benefit, it was a totally different story, regardless of my conviction. That little fearful voice in the back of my head was always telling me, "They probably think I'm just trying to make money off them."
Of course, marketing and sales go hand-in-hand when developing your own business. Since I took Eric's 60 Clients in 60 Days course, I no longer feel like I have to be apologetic about the cost of my services when people ask. Instead, I feel confident and sure of the value of the benefits they will receive. That little voice has finally been silenced! As a result, building my business has become more of a joy than a horror! I enjoy talking to prospective clients more and that translates more often into turning them into actual clients. That change in my own perception or attitude has helped me increase the frequency of return clients as well. It's amazing how much fear can hold us back! We have one of the greatest jobs in the world as massage therapists. Eric has a way of making the hard parts easier with his courses.
~ Diane Mayer, LMT, Cincinnati, Ohio
60 Clients in 60 Days
Introduction and Orientation
Preface
Why you need this course
Praise for 60 Clients in 60 Days
Setting the Stage for Success
Preparing for Your 60-Day Campaign
The "Give to Get" Strategy Overview
Task 1: Your Financial Snapshot
Task 2: Get Your Gift Certificates Ready
Task 3: Making Your List
Week 1: Leveraging Your Network
Making Contact
If You Don't Have a Network
Positioning and Approach
Week 1 Homework
Week 2: Upgrades
How to Get Clients to Upgrade
Week 2 Homework
Week 3: Rebooking
Rebooking Basics
What's Their Level of Commitment?
Money Issues
Week 3 Homework
Week 4: Referrals
Help Your Client Reciprocate
Week 4 Homework
Week 5: Treatment Plans
The Benefits of Treatment Plans
Establishing a Treatment Plan
Building Credibility
Week 5 Homework
Week 6: Follow Up
Follow Up with Recipients
Follow Up with First Time Clients
Follow Up with One Time Clients
Week 6 Homework
Week 7: Client Appreciation Week
How to Launch a Client Appreciation Week
Week 7 Homework
Week 8: Keep Going
Week 9 to Week 12
Downloadable Forms
Category: Aromatherapy
CE Hours: 8
CE Approvals: NCBTMB approved for 8 CE hours. Accepted in most states including New York, and Florida. Please note this course is NOT approved by Alabama, Arkansas, and Louisiana.
Subscription Period: Lifetime access.
After Purchase: Once you purchase this course you'll log into massagemastery.online with your email and password. The course will be waiting for you in the "My Courses & Digital Textbooks" area. Click the course access button and follow the directions.
Features:
Visually Stunning: More than 430 images, diagrams, tables, and charts.
Aroma Intensity Scores: The aroma intensity scores for more than 160 volatile plant oils used in aromatherapy. Use this resource to help you achieve balanced aromas in any aromatherapy formulas.
Botanical Names Reference: The accepted names and author citations of 216 aromatic plants used in aromatherapy. These are the correct names for species approved by World Flora Online and current as of September 2021.
Botanical Names Flip Cards with Audio Pronunciation: Learn how to correctly pronounce and memorize the names of plants we commonly use in aromatherapy.
Physiological and Psychological Effects Reference: Creating effective aromatherapy synergies is easy with this comprehensive reference providing research-confirmed effects and the volatile plant oils that produce them.
Instant Feedback: Interactive content provides instant feedback on quizzes and learning games so you never reinforce incorrect information.
Research-Informed: This content is comprehensive and carefully referenced with up-to-date research and information.
Text Translation: English as a second language? Instantly translate the text into your native language.
Mobile: Access your course on a desktop, laptop, tablet, or phone anywhere you have Internet access.
Glossary: A comprehensive glossary of more than 195 aromatherapy terms supports your learning process.
Don't keep this course a secret! Please share with your massage colleagues.