Our Mission and Vision at Massage Mastery Online
We Serve the Great Hands and Great Hearts of the Massage Profession 
At Massage Mastery Online, our mission is to inspire life-long learning in the massage profession through exceptional content, research-informed instructional design, and user-friendly online innovation.
To achieve this mission, we create full-featured, interactive digital textbooks for massage students, ancillary and curriculum packages for schools and instructors, and continuing education for massage professionals.
We are dedicated to high-quality materials, designed to entice users through web innovations that make learning more efficient, effective, and enjoyable. To that end, our digital textbooks and CE courses are filled with striking images, plenty of video, interviews with unique voices, learning games, and other features that make the process of learning more fun.
An important part of our mission is to help massage students struggling with learning challenges overcome the obstacles that might prevent them from their dream of a career in massage therapy. We do this by using video, listen-along audio, a text translation feature that instantly changes the text to most languages, and through strong instructional design and highly organized content.
Our lives have been dedicated to massage education and to making education more accessible and fun for a profession we love. We are excited to share our textbooks and courses with massage professionals everywhere and welcome your feedback. If you want to know more about our individual stories, see our bios. Better yet, check out a course or textbook and use it to learn something new!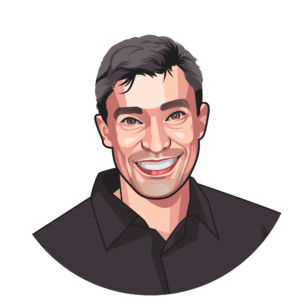 ERIC BROWN
Eric Brown started his massage career in 1989 in Canada. He worked in private practice for 20 years, managing two successful massage clinics in downtown Toronto. He has taught extensively in the advanced massage training colleges in Canada, developing curricula in massage theory, physiology, assessment, and technique. Eric was also involved in developing the Standards of Practice for massage legislation in Ontario, Canada.
In the early '90s, Eric pioneered chair massage in Canada and has worked with some of the largest companies in Canada, including IBM, Dell, Levi Stauss, Kellogg, Amex, as well as major hospitals, banks, law firms, and financial institutions. He opened a massage school in 1994 and managed the school until 2011, training over 1,000 students. 
In 1999 he started BodyworkBiz, one of the first companies providing massage business and marketing classes online. In 2006 he established Massage Therapy Radio and, with his partners, produced over 200 podcasts. In 2008, he launched World Massage Conference, the first online conference in the massage profession. It featured some of the top leaders in the profession and produced over 400 online presentations. It was the largest event in the massage profession year after year for ten years before being sold to ABMP in 2018.
In collaboration with the Education Department at ABMP, Eric produced the ABMP Business Summit, ABMP Back Pain Summit, Eric Dalton Online Workshop, and ABMP Head & Neck Summit, attracting more than 16,000 registrants and hosting more than 7,000 people online, live at one time. He has written extensively for massage journals internationally and has served as the editor-in-chief for Canadian RMT. He is the author of five number one bestsellers on Amazon, including 60 Clients in 60 Days and Fill Your Practice 101.   
Today, Eric lives in Louisville, Colorado, where he pursues his passion for online education in partnership with his wife, Anne Williams, and his passion for photography. He is learning to enjoy camping.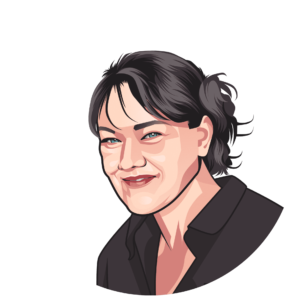 ANNE WILLIAMS
Anne is the Director of Education and Cofounder with Eric Brown of Massage Mastery Online, specializing in digital textbooks for 21st-century massage therapists. Anne is a licensed massage therapist (26 years), an aromatherapist, certified reflexologist, spa consultant, author, and educator (formally an esthetician and registered counselor). She is the former Director of Education for Associated Bodywork & Massage Professionals (ABMP), where she pursued her passion for instructional design and developed support materials and resources for massage students, instructors, schools, and professional members from 2006 until 2019.
Before working with ABMP, Anne was a massage instructor for eight years with an emphasis on curriculum development and program implementation for Ashmead College in Washington State, and in 2004 became their director of education at the Tacoma campus. She has offered several continuing education programs, including workshops on hot stone massage, aromatherapy, spa therapies, and reflexology.
Anne has served on the Federation of State Massage Therapy Boards (FSMTB) test writing committee and worked with the dynamic team at ABMP to develop ABMP's Student Life Program, ABMP Exam Coach, ABMP 5-Minute Muscles, and many other resources for schools and instructors. She also wrote the curriculum for the "Instructors on the Front Lines" massage teacher training program for ABMP from 2008-2019 and the content for the ABMP School Forum from 2007-2019. In addition, she is the author of Spa Bodywork: A Guide for Massage Therapists, 2nd Edition (2016), and Massage Mastery: From Student to Professional (2013), both previously published in print by Lippincott, Williams & Wilkins.
Anne served as project leader for the Entry-Level Analysis Project (ELAP), a research project that described what a person must know and be able to do to practice massage safely and competently at the entry-level. The ELAP curriculum blueprint outlines the learning outcomes and objectives all schools should teach in foundational education and was published in 2013 by the Coalition of National Massage Therapy Organizations. In addition, Anne partnered with Eric Brown and the team at ABMP to produce the ABMP Business Summit, ABMP Back Pain Summit, Eric Dalton Online Workshop, and ABMP Head & Neck Summit, attracting more than 16,000 registrants and hosting more than 7,000 people online, live at one time.
Today, Anne lives in Louisville, Colorado, where she explores her passion for instructional design for adult learners, now in online formats, with her husband, Eric Brown, and a team of feline helpers (Indu, Minnie, Loki, and Delphi). When not writing, Anne loves rock climbing, ice climbing, hiking, biking, skiing, hanging out with friends, and anything that gets her out into Colorado's beautiful countryside. She is teaching Eric to enjoy camping.