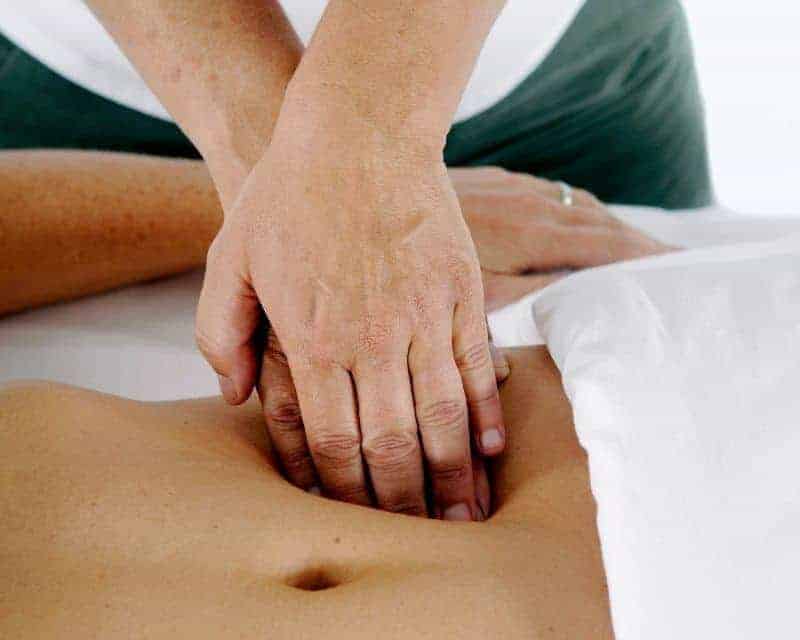 The term myofascia comes from myo (from the Greek mys) meaning muscle and the Latin word fascia meaning a bandage. This chapter investigates the inseparable nature of muscle and fascia and explores ways to manipulate myofascia for greater freedom of movement, increased muscular balance, reduced pain, and better overall health.
Topic 20-1 briefly describes the structure and the function of connective tissue, especially fascia, and explains its properties and their implications for massage. Topic 20-2 identifies the effects of myofascial massage, provides guidelines for the delivery of myofascial work, and demonstrates some specific techniques. In Topic 20-3, you learn that the primary goal of deep tissue work is to elongate chronically shortened tissue to promote greater muscular balance. Some specific approaches to deep tissue manipulation are demonstrated.
Myofascial techniques and deep tissue work are regularly integrated with Swedish massage. While many of these techniques are used in a relaxation massage, this chapter focuses more on the delivery of healthcare massage for the needs of the individual client.
collagen
connective tissue
deep tissue massage
fascia
ground substance
myofascia
piezoelectricity
tensegrity
therapeutic edge
thixotropy
viscoelasticity
Having read the chapter and used the related student learning tools, the student will be able to:
Describe the structure of muscle and its relationship with fascia.
Explain the concept of thixotropy and explain how this phenomenon relates to ground substance.
Summarize the process whereby structures that should be functionally separate become "glued together."
Using the concept of tensegrity, predict the possible ramifications of a tight Achilles tendon for other areas of the body.
Contrast the location of the superficial fascia with the deeper fascial layers.
List three causes of myofascial dysfunction.
Describe three effects of myofascial techniques.
Give an example of one assessment technique that can be used to identify myofascial restrictions.
Summarize basic guidelines for the application of myofascial techniques.
Recall the primary goal of deep tissue work and explain the way in which deep tissue massage helps to achieve this goal.
Give an example of an assessment technique that might be used to identify muscle imbalance.
Summarize basic guidelines for the application of deep tissue massage.
Purchase Access to This Textbook