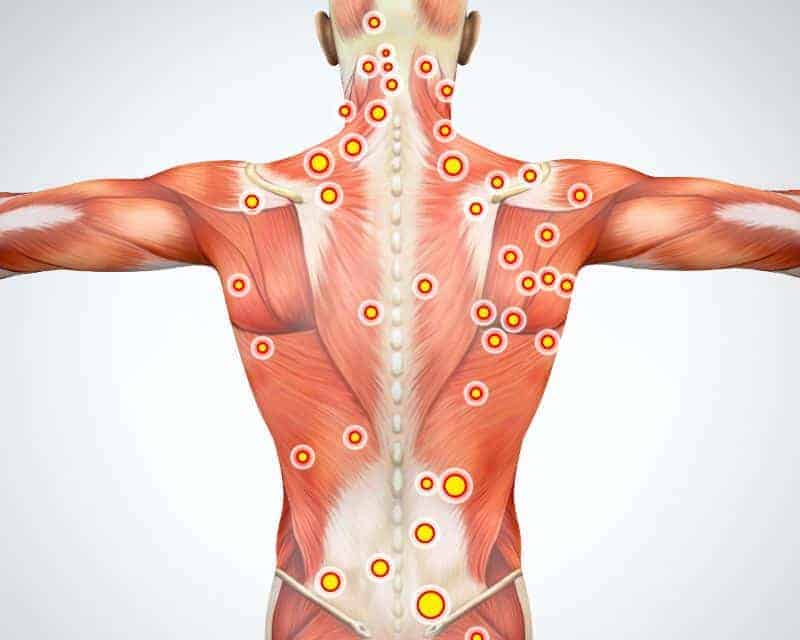 It is safe to say that every person, at some point in his or her life, has suffered from muscles that feel tight and cause stiffness and soreness that lead to a decrease in freedom of movement. This chapter looks at a number of techniques that address short, tight, sore muscle tissue, and the interplay of neurological responses that cause problems or can be manipulated to reduce problems. 
The term proprioception comes from the Latin proprius, meaning "one's own," and the word perception.1 It refers to the position of the body in space and the relationship of body parts to one another and to the environment around them. Proprioceptors include the Golgi tendon organs and muscle spindle cells. In Topic 21-1, you will learn how to stimulate these sensory neurons to cause positive changes to muscle tone and length. Topic 21-2 explores the relationship between the nervous system and the muscular system and how muscle health is affected through the deactivation of trigger points. 
The techniques in this chapter will expand the range of tools you can use to address muscle tension, postural dysfunctions, pain, soft-tissue injury, and chronic musculoskeletal dysfunction.
Golgi tendon organs
muscle spindles
neuromuscular therapy
proprioceptors
proprioception
reciprocal inhibition
sarcomeres
stretch reflex
tendon reflex
trigger points
Having read the chapter and used the related student learning tools, the student will be able to:
Describe the proprioceptors and mechanisms related to the stretch reflex, tendon reflex, and reciprocal inhibition.
Explain considerations for the application of selected proprioceptive techniques.
Define the term neuromuscular therapy, and outline the origins of this form of therapy.
Define the term trigger point, and list three characteristics of trigger points.
Compare and contrast an active trigger point with a latent trigger point.
Explain the mechanisms related to the formation of trigger points, and identify four factors that can contribute.
Construct a plan to locate four trigger points on a practice body.
Predict three symptoms a client with trigger points might exhibit.
Explain two techniques that are used to deactivate trigger points.
Purchase Access to This Textbook
Textbook Content