A Continuing Education Package Worth 12 CE Hours by Anne Williams & Eric Brown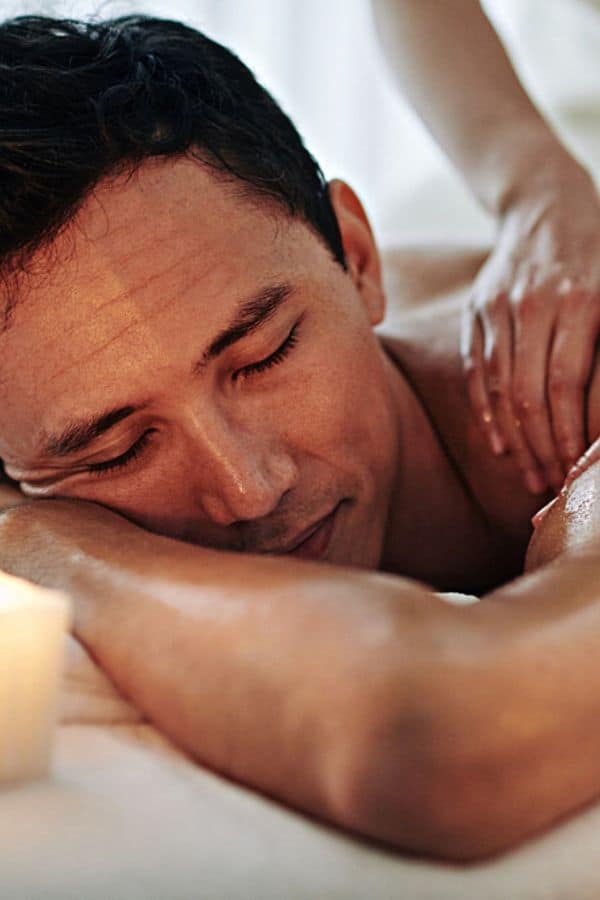 A CE package worth 12 ce hours by anne williams & eric brown
Boundaries are the limits we place on other people's behaviors to protect our personal space. If we are good at setting boundaries, people know how to treat us in ways that feel respectful and satisfying. If our boundaries are weak, we often feel annoyed, anxious, or drained after interactions with family, friends, work colleagues, and clients.
Have you ever loaned someone money, let them stay in your house, or helped them move when you really didn't want to do these things? Have you ever listened politely to unwanted advice from a family member or kept quiet when a friend is late for lunch (again)? Do you regularly leave the massage clinic feeling irritable and exhausted? If you answer "yes" to any of these questions, then this package is for you.  
This package includes one digital textbook and three CE courses. These courses never expire, so you can complete each course (4 hours of CE each) in the CE reporting years you choose.
Boundaries: The Foundation of Ethical Massage Practice. This unique digital textbook, full of video and interactive features, offers a comprehensive discussion on boundaries. Purchase separately for $39.
Course 01: Personal Space & Personal Boundaries in an Ethical Massage Practice. Personal space is our conscious and subconscious territory. This territory comprises the physical, sexual, sensory, psychological, and emotional area we inhabit and includes our need for privacy, need for autonomy, and a sense of ownership. Learn to set effective boundaries to protect your personal space. NCBTMB-Approved for 4 CE hours. Purchase separately for $49.
Course 02: Essential Boundary Skills in an Ethical Massage Practice. Master simple yet effective communication skills to speak your truth, remain present, communicate assertively, respond to boundary violations, and feel confident in personal and professional interactions. NCBTMB-Approved for 4 CE hours. Purchase separately for $49.
Course 03: Healthy Professional Boundaries in an Ethical Massage Practice. Unravel complex client-therapist scenarios using effective behaviors and language to keep sessions on track, even when clients misbehave. Strong professional boundaries make draining workdays a thing of the past and help us derive satisfaction from the good work we do in a profession we love. NCBTMB-Approved for 4 CE hours. Purchase separately for $49.
You'll connect with your needs, wants, and expectations by exploring the aspects of your personal space.
You'll be able to recognize the eight different boundary forms and use them to protect yourself from people who cross your boundaries.
Learn to interpret your emotional responses to people and situations and relate your feelings to your boundary system.
Identify when your boundaries need to be firmer or softer and adjust your boundaries in the moment.
Use simple but effective communication skills that help you speak your truth, establish your boundaries and maintain them, even with challenging people.  
Review specific client-therapist situations related to each boundary form to identify constructive behaviors related to healthy professional boundaries.
Practice assertive language to establish boundaries before sessions and maintain boundaries during sessions.
Respond calmly and effectively to client boundary crossings and effortlessly get sessions back on track.
Establish and maintain healthy boundaries to ensure positive therapeutic relationships with clients.
These courses feature video presentations, listen-along audio, text translation, learning games, Let's Talk interviews with professional therapists, stories and critical thinking scenarios, interactive content, instant feedback on quizzes and learning games, striking visuals, easy navigation, downloadable resources, and more. This course is accessible on a computer, laptop, tablet, or phone with an Internet connection.
Category: Ethics
Total CE Hours: 12
CE Approvals: These courses are NCBTMB-approved and accepted in most states, including New York and Florida. Please note that these courses are NOT approved by Alabama, Arkansas, and Louisiana. 
Use the CE courses in the Boundaries Bundle to fulfill your general CE requirements or your ethics-specific CE requirements. If your state requires annual or biannual ethics CE,  finish courses in the reporting year you choose so that your certificate of completion is accurate for reporting purposes.
Subscription Period: Ongoing access. You automatically receive all new editions and updates.
After Purchase: Once you purchase this course bundle, log in at massagemastery.online with your email and password. You'll find your materials waiting for you on your dashboard. Click the course access button for Course 01 and follow the directions in the Course Area.
INTRODUCTION AND ORIENTATION 
LESSON 1: PERSONAL SPACE AND PERSONAL BOUNDARIES
Introduction, learning objectives, terminology
Physical Space
Sexual Space
Sensory Space
Psychological Space
Emotional Space
Privacy
Autonomy
Ownership
Let's Talk Boundaries
Apply It!
Quiz
LESSON 2: BOUNDARIES – CORE CONCEPTS
Introduction, learning objectives, terminology
Therapeutic Relationships
Boundary Development
Boundary Types and Forms
Boundary Crossings
Boundary Violations
Apply It!
Quiz
LESSON 3: ESSENTIAL BOUNDARY SKILLS
Introduction, learning objectives, terminology
Understand Relating Styles
Attention to Body Language
Active Listening
Establish and Maintain Boundaries
Respect Other's Boundaries
Apply It!
Quiz
LESSON 4: HEALTHY PROFESSIONAL BOUNDARIES
Introduction, learning objectives, terminology
Professionalism
Physical Boundaries
Sexual Boundaries
Sensory Boundaries
Psychological Boundaries
Emotional Boundaries
Privacy Boundaries
Autonomy Boundaries
Ownership Boundaries
Dual Relationships
Apply It!
Quiz
SUMMARY, RESOURCES, AND FINAL EXAMINATION