Personal Space and Boundaries in an ethical massage practice
A 4-Hour CE Course by Anne Williams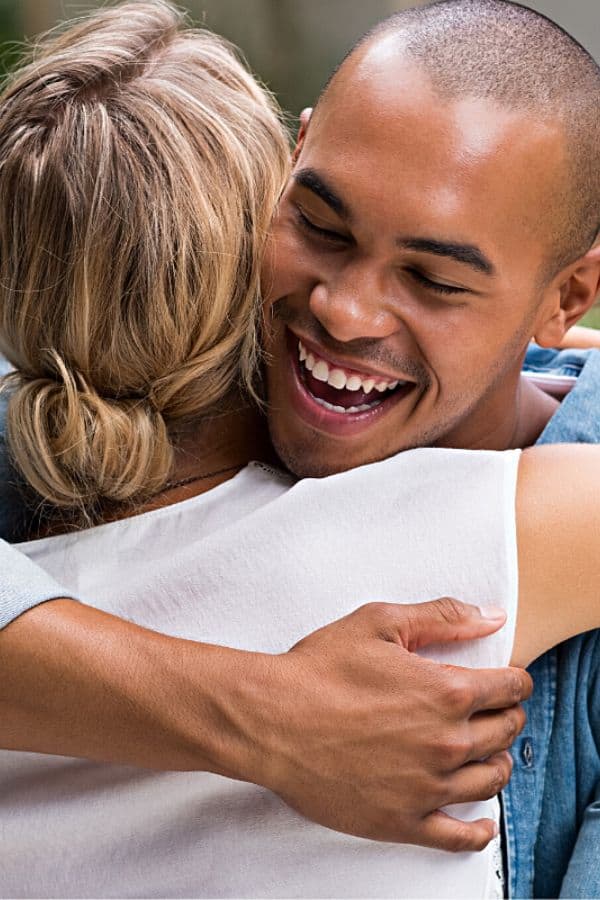 Personal Space and Boundaries in an Ethical Massage Practice
A 4-Hour CE Course by Anne Williams
These days, everywhere you look, people are talking about boundaries. Oprah is talking about boundaries. Brene Brown is talking about boundaries, and so are a lot of psychologists. Why?
Because healthy boundaries are at the heart of healthy relationships with friends, family, and work colleagues. In therapeutic relationships between massage professionals and clients, healthy boundaries are essential for practicing ethical massage therapy. 
Most of us want to take charge of our lives, master our emotional responses, and stop people-pleasing. Most of us want to respond effectively to challenging people. Most of us want to be mentally strong, free ourselves from self-doubt, and open ourselves to the right people to form meaningful personal and professional relationships.
Owning our lives and practicing the highest standard of ethical massage begins at the same place – with healthy personal boundaries. In this course, we'll take our first steps. No limits! Only boundaries!
You'll connect with your needs, wants, and expectations by exploring the aspects of your personal space.
You'll be able to recognize the eight different boundary forms and use them to protect yourself from people who cross your boundaries.
Learn to interpret your emotional responses to people and situations and relate your feelings to your boundary system.
Identify when your boundaries need to be firmer or softer and adjust your boundaries in the moment.
Reclaim your personal power and respond effectively to challenging people.
Open up to the right people to develop stronger, more connected relationships.
Apply what you learn about personal space and boundaries to the session room and set healthy boundaries with clients.
Thirteen videos present this material using images, voice-over, and powerful graphics.
Included in the purchase of this course is the digital textbook, Boundaries: The Foundation of Ethical Massage Practice (regularly $39).
Interviews with professionals about boundaries in the practice of massage share unique perspectives from our massage community.
The thoughtful instructional design of course material organizes contents into carefully sequenced learning chunks. You can finish topics in short study sessions (an average of 20 minutes). The sensation of making regular progress improves learning motivation.
So long as you use Chrome as your browser, therapists with English as a second language can instantly translate the text into their native language, so they never miss a concept.
Standard features like introductions, learning objectives, summaries, references, and resources get a digital upgrade with subtle animations and click-to-view options that invite learners to engage with content they might otherwise skip over.
Clever web navigation puts the entire course content a click away and provides an ongoing outline to help therapists mentally frame the content they are learning.
Learning games strengthen concept comprehension, memory recall, and critical-thinking skills. Games give instant feedback, so therapists never reinforce incorrect information. 
This content is comprehensive and carefully referenced with up-to-date research and information. 
Access your course on a desktop, laptop, tablet, or phone anywhere you have Internet access.
This course, Personal Space & Personal Boundaries in an Ethical Massage Practice, is associated with these other digital products:
Boundaries: The Foundation of Ethical Massage Practice (Digital Textbook). This unique digital textbook, full of video and interactive features, offers a comprehensive discussion on boundaries and is included as part of this CE course. Purchase it separately for $39.
Essential Boundary Skills in an Ethical Massage Practice (CE Course). Master simple yet effective communication skills to speak your truth, remain present, communicate assertively, respond to boundary violations, and feel confident in personal and professional interactions. NCBTMB-Approved for 4 CE hours. Purchase this course separately for $49.
Professional Boundaries in an Ethical Massage Practice (CE Course). Unravel complex client-therapist scenarios using effective behaviors and language to keep sessions on track, even when clients misbehave. Strong professional boundaries make draining workdays a thing of the past and help us derive satisfaction from the good work we do in a profession we love. NCBTMB-Approved for 4 CE hours. Purchase this course separately for $49.
The Boundaries Bundle (Continuing Education Package): This package includes one digital textbook (Boundaries: The Foundation of Ethical Massage Practice) and the three CE Courses described previously worth 12 total hours of NCBTMB-Approved CE for a savings of $60. 
Category: Ethics
CE Hours: 4 CE Hours
CE Approvals:  NCBTMB-approved, accepted in most states, including New York and Florida. Please note this course is NOT approved by Alabama, Arkansas, and Louisiana.
Subscription Period: Ongoing access.
After Purchase: Once you purchase this course, you'll log into massagemastery.online with your email and password. The course will be waiting for you on your dashboard. Click the course access button and follow the directions.
ORIENTATION AND INTRODUCTION
Orientation Video
Introduction
PERSONAL SPACE AND PERSONAL BOUNDARIES
Introduction
Physical Space
Sexual Space
Sensory Space
Psychological Space
Emotional Space
Need for Privacy
Need for Autonomy
Need for Ownership
Let's Talk Boundaries
Apply It! (3 Activities)
Practice Quiz (10 Questions)
FINAL QUIZ (20 QUESTIONS) FOR CE CERTIFICATE