Preventing Disease Transmission in
a Massage Practice
An 8-Hour CE Course by Anne Williams & Eric Brown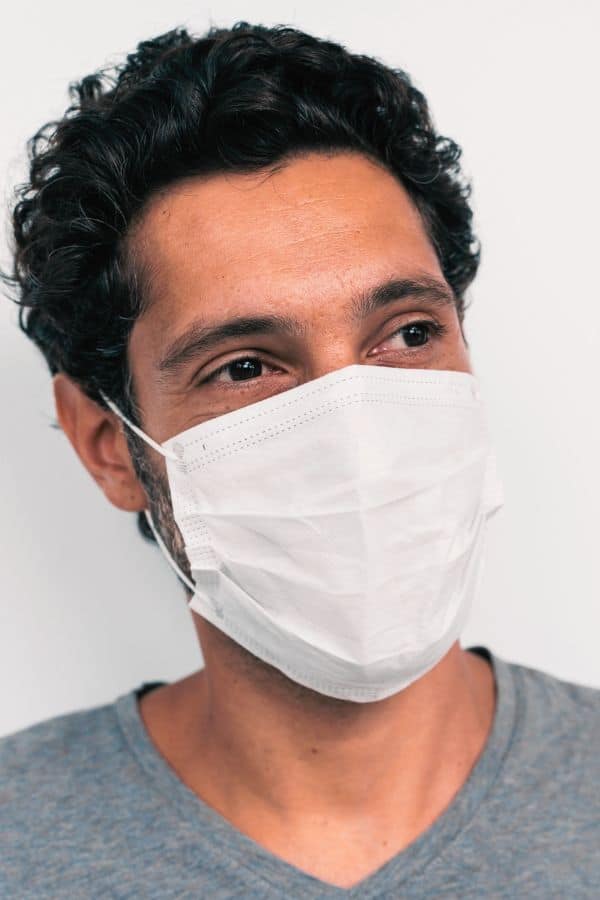 Preventing Disease Transmission in a Massage Practice
An 8-Hour CE Course by Anne Williams and Eric Brown
In April 2020, as the COVID-19 pandemic gained momentum in the U.S., Massage Mastery Online released Preventing Disease Transmission in a Massage Practice. More than 17,000 massage professionals, clinic managers, teachers, and students registered for the free resource during 2020. We are grateful to many of them for sharing with us that the text helped them reopen their clinics, spas, schools, and student clinics with "supercharged" safety practices as states lifted restrictions.
In response to working through the interactive textbook, many massage therapists shared with us that their knowledge of diseases, sanitation, and hygienic practices was not as comprehensive as it should be to fully protect themselves and their clients from the spread of infectious diseases. As a profession, COVID required us to evaluate our knowledge gaps, drop lazy practices, and pay keen attention to hygienic protocols and methods.
While COVID remains active in our communities, we must continue to remain vigilant. All of us must cultivate in-depth knowledge and use effective policies and proactive hygiene protocols to ensure client safety and our own safety when we practice massage therapy.
To complete this 8-hour CE course, work through the contents of the digital textbook titled Preventing Disease Transmission in a Massage Practice and pass the final course exam to earn a certificate for CE reporting. 
Define disease and recognize broad categories of diseases. Differentiate between infectious and noninfectious diseases.
Recognize different types of infectious agents, especially those that cause problems in massage clinics.
Learn about the chain of infection and different modes of transmission. By understanding these concepts, you'll understand how preventative measures work.
Update your knowledge of Standard Precautions and practice Standard Precautions consistently. Use personal protective equipment, respiratory and cough etiquette, and correct hand hygiene.
Maintain a clean massage workplace by using the correct cleaning supplies and following effective protocols for cleaning session rooms, handling linens, handling products, and cleaning common areas.
Practice exceptional professional hygiene by understanding the reasons behind physical hygiene and professional dress. Manage challenging situations like therapist allergies successfully.
Prevent the spread of common infectious diseases at your massage business, including the common cold, fungal infections, hepatitis, HIV, lice, and mites.  
Review the historical chapter on COVID infections to remember how the massage profession responded to the pandemic with "supercharged" hygiene and safety protocols.
The thoughtful instructional design of this textbook organizes contents into carefully sequenced learning chunks. You can finish topics in short study sessions (an average of 20 minutes). The sensation of making regular progress improves learning motivation.
So long as you use Chrome as your browser, therapists with English as a second language can instantly translate the text into their native language, so they never miss a concept.
Concepts come alive with striking imagery and appealing graphic design. Printed textbooks are limited by page number and keep visuals to a minimum. In the digital world, more is more when it comes to visual aids. This textbook boasts 187 images.
Standard textbook features like introductions, learning objectives, summaries, references, and resources get a digital upgrade with subtle animations and click-to-view options that invite learners to engage with content they might otherwise skip over.
Clever web navigation puts the entire textbook a click away and provides an ongoing outline to help therapists mentally frame the content they are learning.
Learning games strengthen concept comprehension, memory recall, and critical-thinking skills. Games give instant feedback, so therapists never reinforce incorrect information. Games can be reset for repeated content drill and practice. This textbook includes 18 learning games in the "Apply It!" topic of each lesson.  
Download a cleaning product supply list and recommendations, a sample welcome back to massage letter, policy and procedure updates related to COVID, and workplace posters for hand hygiene, respiratory hygiene, and cough etiquette.
Therapists can access their textbooks and take the final course exam on a phone, laptop, desktop, or tablet for on-the-go learning.
Category: Professional Practices
 CE Hours: 8
CE Approvals:  NCBTMB-approved, accepted in most states, including New York and Florida. Please note this course is NOT approved by Alabama, Arkansas, and Louisiana. 
Subscription Period: Ongoing access.
After Registration: Once you register for the course, you'll log into massagemastery.online with your email and password. The textbook and course will be waiting for you on your dashboard. Go to the course first and follow the directions. You'll work through the textbook contents in order, marking all pages complete. Take the final course examination from the course page. Refresh your browser, and you'll find your certificate for CE reporting at the top of the course page. 
TEXTBOOK INTRODUCTION
LESSON 1: AN OVERVIEW OF DISEASE
Terminology Preview
Defining Disease
Noninfectious Diseases
Infectious Diseases
Apply It!
Quiz
LESSON 2: TYPES OF INFECTIOUS AGENTS
Terminology Preview
Bacteria
Viruses
Fungi
Parasites
Apply It!
Quiz
LESSON 3: DISEASE TRANSMISSION
Terminology Preview
Chain of Infection
Modes of Transmission
Apply It!
Quiz
LESSON 4: STANDARD PRECAUTIONS
Terminology Preview
Hand Hygiene
Use of Personal Protective Equipment
Respiratory Hygiene and Cough Etiquette
Proper Clean Up of Blood and Body Fluid
Apply It!
Quiz
LESSON 5: MAINTAINING A CLEAN MASSAGE WORKPLACE
Terminology Preview
Cleaning Supplies
Cleaning Your Session Room
Handling Linens Properly
Handling Products Properly
Cleaning Common Areas at Your Workplace
Apply It!
Quiz
LESSON 6: PROFESSIONAL HYGIENE
Terminology Preview
Physical Hygiene
Professional Dress
Challenging Therapist Situations
Apply It!
Quiz
LESSON 7: INFECTIOUS DISEASES AND YOUR MASSAGE PRACTICE
Terminology Preview
The Common Cold
Fungal Infections
Hepatitis Infections
HIV/AIDS
Lice and Mites
Apply It!
Quiz
LESSON 8: HUMAN CORONAVIRUSES
Terminology Preview
An Overview of Human Coronaviruses
COVID-19 – What We Know
Considerations for Reopening
Supercharge Your Facility
Supercharge Your Policies & Procedures
Supercharge Your Cleaning
Supercharge Your Safety
Video Safety Training & Resources
Apply It!
Quiz
FINAL TEXTBOOK EXAMINATION