Teach Touch to Your Community
A Continuing Education Course by Eric Brown
Do massage workshops for additional income, to educate the public, to move people into your practice or just for fun. It couldn't be easier with the "Teach Touch to Your Community" online course and teaching package - a complete workshop presentation kit. NCBTMB -approved for 2 CE hours. 
Ultra-Practical
Unlike most introductory massage classes where participants need to undress or need to work on the floor (unless you go to the trouble of supplying everyone with tables), the Teach Touch to Your Community workshop program is super practical:
All the techniques in this workshop are done over the clothing and are taught with the participants sitting in standard chairs. This makes it incredibly accessible to anyone.
There is no discomfort associated with disrobing -people remain clothed
You don't need to supply tables or other special equipment - a standard chair is all that's needed
No messy oils are used
You can do it practically anywhere - from your reception room or a client's home to a church basement or a trade show floor
All techniques are easy to understand and teach
Almost anyone can do these techniques - they've been taught to kids, seniors and even the wheelchair-bound
It consists of 10 separate modules and can be taught in various formats from one-hour "lunch and learns" to weekend workshops
All course materials are online and available for you to customize and download anytime at the touch of a button.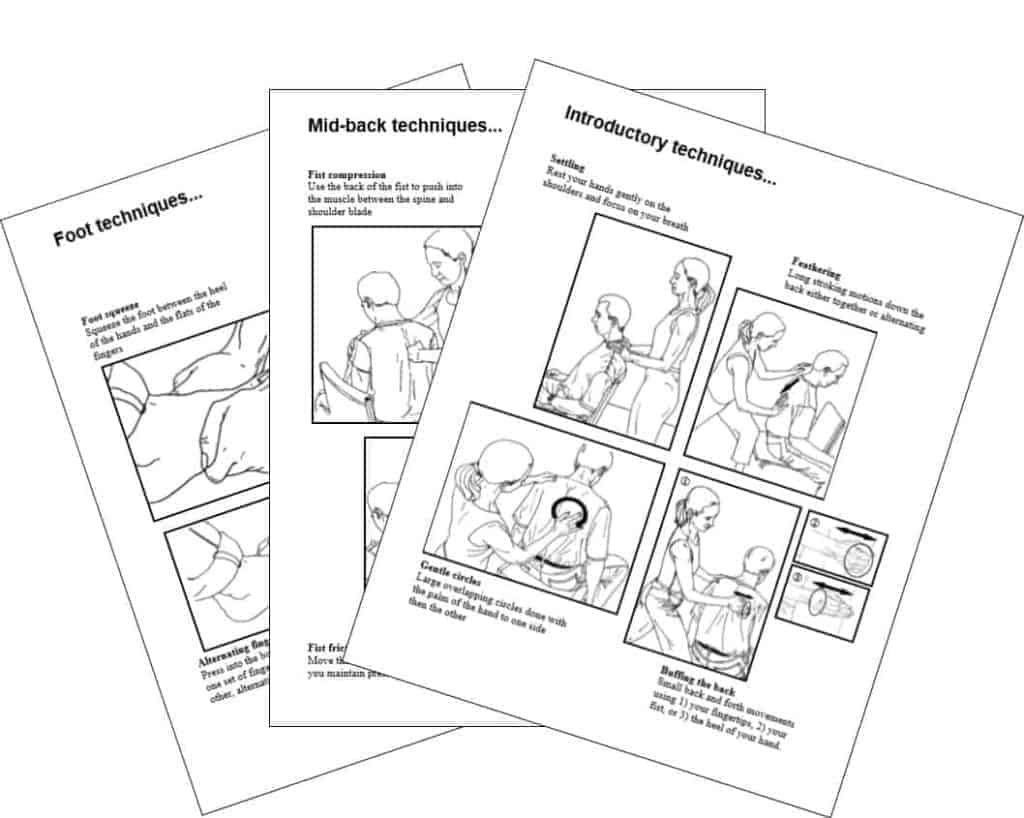 As part of this course, you'll get illustrated teaching notes that you can personalize at the touch of a button with your contact information and print for participants.
This package provides you with everything you need to teach your own massage workshops - everything, but the classroom. This package includes:
Professionally produced video of the techniques for each region which you can use for your own reference or that you can play in class. These are average everyday folks, just like the people who will be attending your workshop.
A detailed outline of how to conduct the class, from managing introductions and setting expectations, to discussing hygiene and body mechanics.
Detailed teaching scripts. You don't need to figure out what to say or how to teach the techniques. I've scripted everything out for you. Use the scripts or adapt them to meet your needs.
Teaching strategies and guidelines for managing your class effectively.
Illustrated class handouts that can be personalized with your very own contact information at the click of a button and copied for your participants' reference.
This incredible collection of resources makes it super-easy for you to run and profit from your very own workshop, all while spreading a message of touch as a positive social value.
Learning Outcome: Having completed 2 hours of online instruction (text reading and video presentations), you will be expected to demonstrate knowledge of methods used to teach massage to the public in a safe manner on a 15-question multiple-choice quiz.
Learning Objectives: Having completed this course, you will be able to:
Describe touch as a positive social value in your own words.
Compare and contrast the view of touch as avoided in society with the view of touch as valued by a society.
List three ways that a community workshop can help you promote your private massage practice.
Outline the schedule of a well-structured community workshop.
Outline preparation steps for an instructor teaching a community workshop.
Describe the benefits of massage in a manner appropriate for lay people.
Describe three workshop methods that ensure that touch feels safe for participants.
Outline two methods for teaching contraindications to lay people.
Explain three ways to promote hygiene during participant massage exchanges.
List two techniques for each of these body regions: Shoulders, neck, head & scalp, arms, hands, back, legs, and feet.
List three methods you'll use to teach massage techniques to community participants.
Discuss the importance of formal closure in workshops settings.
Introduction
Organize Your Workshop
Superficial Techniques
Shoulders
Neck
Head and Scalp
Arms
Hands
Mid-Back
Low-Back
Legs
Feet
Putting it All Together
Downloadable Notes
Final Examination (15 Multiple-Choice Questions)
Category: Teacher Training Program
CE Approvals: NCBTMB-approved for 2 CE hours. Accepted in most states including New York, and Florida. Please note that Maryland and New Jersey will not accept business or practice building courses. This course is NOT approved by Alabama, Arkansas, and Louisiana. 
Fee: $24.99
Subscription Period: Lifetime access.
After Purchase: Once you purchase this course you'll log into massagemastery.online with your email and password. The course will be waiting for you in the "My Courses & Digital Textbooks" area. Click the course access button and follow the directions.
Features: Video presentations (47 minutes of video technique demonstration), text translation, take-notes app, instant feedback on quizzes, accessible on a computer, tablet, or phone, striking visuals, easy navigation, a complete set of downloadable workshop notes.
Author:  Eric Brown
Please let your colleagues know about this valuable resource. Click one of the buttons below to share…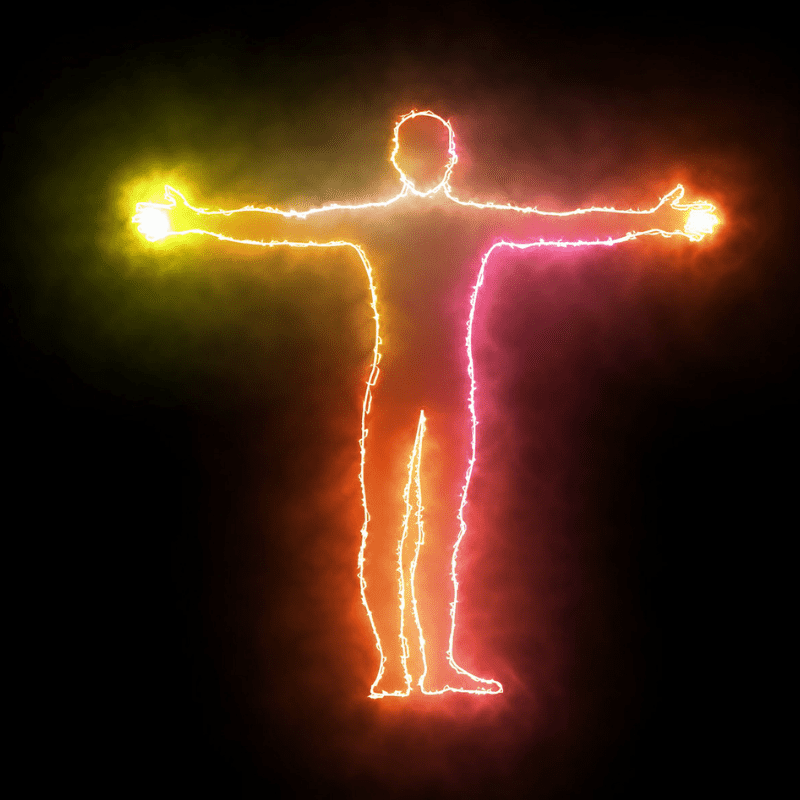 Boundaries in an Ethical Massage Practice CE Package
Need ethics CEs? Then take advantage of this special CE package. You get three high-quality online home study courses worth 12 hours of NCBTMB-approved ethics CE, and ongoing access to our premier digital textbook titled, Boundaries: The Foundation of Ethical Massage Practice. You save more than $60! These courses never expire, so you can complete each course (4 hours of CE each) in the CE reporting years that you choose.
Continuing Education Just Got More Interesting!
Hate to read? Watch a video presentation. Going for a walk? Take your phone and listen to your course. Want practical, real-world information? Let's Talk interviews with well-known massage professionals give you a sense of community. Get bored easily? Visually rich pages, and subtle animations that direct your focus will help. Explore the unique learning features that make these courses different.