Boundaries: The Foundation of Ethical Massage Practice
A Digital Textbook by Anne Williams 
As this digital textbook opens, we meet Kayla, a massage therapist, and Alice, a massage client. Alice has brought Kayla a gift – a very nice gift. When Kayla explains that she doesn't accept gifts as a professional massage therapist, Alice will not hear of taking the gift back. "Toss it in the street if you don't want it!" she says. This is when Kayla realizes that Alice is walking all over her and that their therapeutic relationship is unhealthy.
As we get to know Kayla and Alice, and other massage therapists and their clients, we learn that healthy therapeutic boundaries begin with key practices during initial massage sessions and require ongoing attention. We'll come to understand the points where Kayla, and other massage therapists allowed the therapeutic relationship to become unhealthy.
Preparing Students for the Complex Dynamics of the Session Room
As educators, we know that therapeutic relationships are incredibly nuanced and driven by a complex dynamic interplay of psychological needs and wants.  For our graduates to be truly prepared for the unique energetics of the session room they must hold a deep knowledge of their own boundaries and a high level of awareness related to client boundaries. This text helps student build their knowledge and skills, step-by-step.
Lesson 01 - Personal Space and Personal Boundaries: The goal of this lesson is to help students differentiate between different boundary forms in their personal lives and to recognize when their boundaries are violated by another. With this awareness of personal space and boundaries, students are more attuned to the boundaries of other people.
Lesson 02 - Boundaries – Core Concepts: Students learn the concepts that underlie boundary models in the practice of massage therapy. We discuss the characteristics of healthy therapeutic relationships, the relationship between personal space and boundaries, boundary development, boundary types, boundary forms, boundary crossings, and boundary violations.
Lesson 03 - Essential Boundary Skills: Now that students can recognize boundaries and are more aware of boundary dynamics, they are ready to practice essential skills for establishing and maintaining strong boundaries in both their personal and professional lives. This lesson teaches relating styles, core communication skills, methods for establishing boundaries, and criteria for respecting the boundaries of others.
Lesson 04 – Healthy Professional Boundaries: Using client-therapist scenarios and clear examples, students discuss proper therapist behaviors to maintain physical, sexual, sensory, psychological, emotional, privacy, autonomy, and ownership boundaries in therapeutic relationships. Students identify methods for maintaining professional boundaries when dual relationships are present.  
Developed on the unique learning platform at Massage Mastery Online, this engaging program is filled with video, images, digital learning activities, and plenty of real-world scenarios to ensure content is fresh, organized, and fun. Downloads provide important policy documents that help establish the professional boundaries of a massage business. Boundaries: The Foundation of Ethical Massage Practice is accessible on any device: desktop, laptop, tablet, or phone. 
TEXTBOOK INTRODUCTION AND ORIENTATION 
LESSON 1: PERSONAL SPACE AND PERSONAL BOUNDARIES
Introduction, learning objectives, terminology
Physical Space
Sexual Space
Sensory Space
Psychological Space
Emotional Space
Privacy
Autonomy
Ownership
Apply It!
Quiz
LESSON 2: BOUNDARIES - CORE CONCEPTS
Introduction, learning objectives, terminology
Therapeutic Relationships
Boundary Development
Boundary Types and Forms
Boundary Crossings
Boundary Violations
Apply It!
Quiz
LESSON 3: ESSENTIAL BOUNDARY SKILLS
Introduction, learning objectives, terminology
Understand Relating Styles
Attention to Body Language
Active Listening
Establish and Maintain Boundaries
Respect Other's Boundaries
Apply It!
Quiz
LESSON 4: HEALTHY PROFESSIONAL BOUNDARIES
Introduction, learning objectives, terminology
Professionalism
Physical Boundaries
Sexual Boundaries
Sensory Boundaries
Psychological Boundaries
Emotional Boundaries
Privacy Boundaries
Autonomy Boundaries
Ownership Boundaries
Dual Relationships
Apply It!
Quiz
SUMMARY, RESOURCES, AND FINAL EXAMINATION 
Zero Tolerance for Sexual Behavior Policy Document
Informed Consent Document
Final Examination
Lesson & Topic Structure: The thoughtful instructional design of this textbook organizes contents into carefully sequenced learning chunks. Students can finish topics in short study sessions (average 20 minutes). This sense of making regular progress improves student motivation.
Text Translation: So long as they use Chrome as their browser, students with English as a second language can instantly translate the text into their native language so that they never miss a concept.
Visually Appealing: Concepts come alive with striking imagery and appealing graphic design. Printed textbooks are limited by page number and keep visuals to a minimum. In the digital world, more is more when it comes to visual aids.
Video Content: Video content covers the key concepts in the text using vivid images, graphic elements, voice-over, and strong instructional design. Boundaries: The Foundation of Ethical Massage Practice includes 22 video presentations.
Listen Along Audio: The listen-along feature is included with topics that don't feature a video presentation. Students can listen to these topics while they read the text to improve reading comprehension, or listen to lessons while they commute, exercise, or relax.
Standard Textbook Features: Standard textbook features like introductions, learning objectives, summaries, references, and resources get a digital upgrade with subtle animations and click-to-view options that invite learners to engage with content they might otherwise skip over.
Research Informed: Each textbook is written by massage professionals and carefully researched for accuracy and relevance. We make regular updates to content and can address content issues immediately (something printed textbooks can't do).
Easy Navigation: Clever web navigation puts an entire textbook a click away and provides an ongoing outline to help students mentally frame the content they are learning.
Check It Off Progress: Oh, the motivating power of a checkmark! Students get a dose of satisfaction when they mark topics and lessons complete and see the progress bar advance.
Learning Games: Learning games strengthen student concept comprehension, memory recall, and critical-thinking skills. Games give instance feedback so students never reinforce incorrect information. Games can be reset for repeated content drill and practice. This textbook includes 13 learning games.
Let's Talk Boundaries Interviews: Video interviews with massage professionals connect students to unique voices and their massage community. This textbook features three Let's Talk interviews with Allison Denney (the Massage Rebel), Diane Matkowski (the Massage Mentor), and Joshua Reyes.  
Downloadable Resources: Downloads for this textbook include the Zero Tolerance for Sexual Behavior policy document and the Client Informed Consent document.
Take Notes App: Students can take notes, organize, save, and print notes from within their textbooks. Students can also use the app to take notes from instructor lectures so that all their class notes for a topic are in one place.
Quizzes: Each lesson concludes with a 10-question, multiple-choice quiz from a test bank of 20 questions. Quizzes give instant feedback so that learners never reinforce incorrect information. When students reset quizzes, the program exchanges some questions, and shuffles response options for drill and practice study.
Story & Scenario: The regular use of stories and client-therapist scenarios place important concepts in a real-world context and improve critical thinking skills.
Interactive Content: The textbooks at Massage Mastery Online take advantage of design-forward web animations that increase student attention, learning, and engagement.
On-The-Go Learning: Learning must fit into the margins of adult lives to be practical. This content is designed for on-the-go learning using a computer, tablet, or phone.
Environmentally Friendly: No trees were harmed in the making of this textbook! Improve student learning outcomes and reduce your carbon footprint at the same time.
Final Textbook Examination: This final exam is composed of 30 multiple-choice questions from a 60-question test bank. The exam gives instance feedback on item choices and builds the testing stamina students will need to pass longer examinations like the MBLEx.
CITATION AND ISBN:
Williams, Anne E. Boundaries: The Foundation of Ethical Massage Practice. 1st ed., Sweet Orange Education LLC, 2020, Massage Mastery Online, https://massagemastery.online.
ISBN: 978-1-7923-9042-5 (eBook)
Wholesale Prices for Adopting Schools
Adopting schools pay just $19.99 per student for this comprehensive text. To receive wholesale pricing, and view student progress and quiz scores, you must be assigned Group Leader status in our system. You'll purchase textbooks from the textbook catalog located on your massage school dashboard. Login now, and choose "school dashboard" if you are already a Group Leader. To find out more, become a Group Leader, or request review copies, please follow the link below.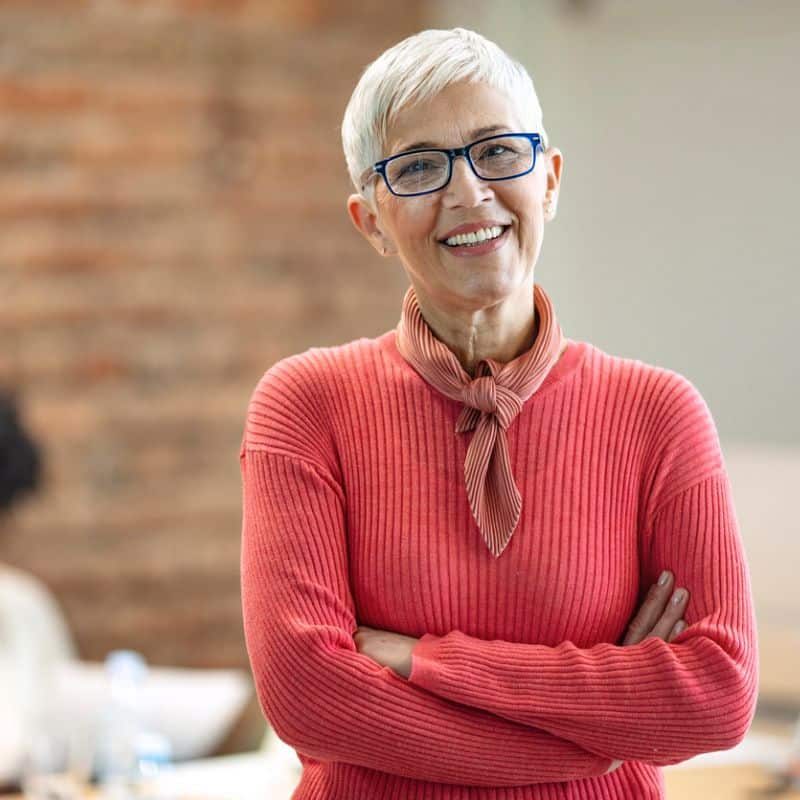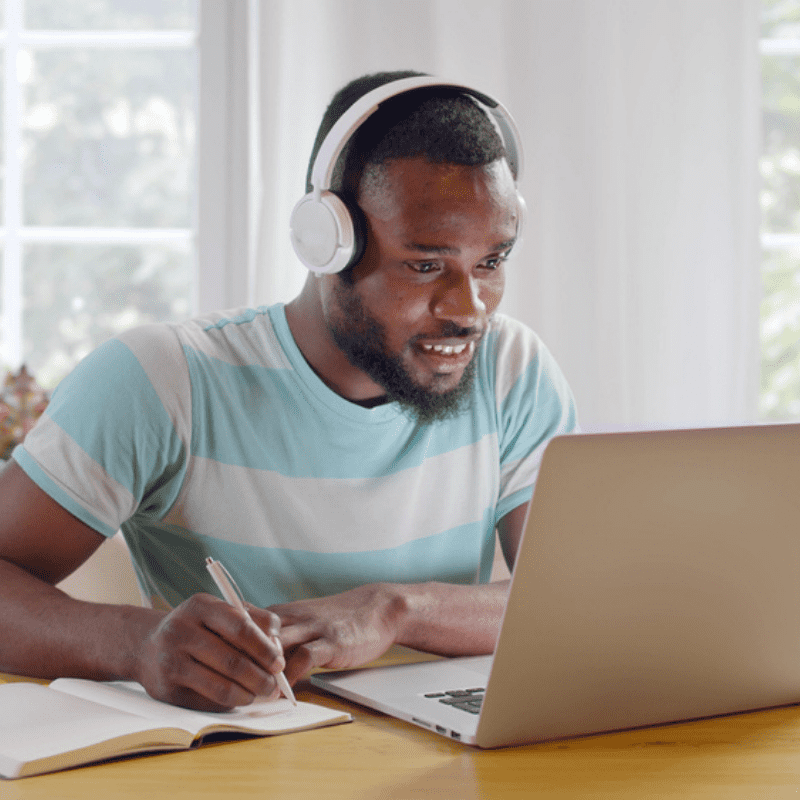 Ready-To-Use Online Curriculum