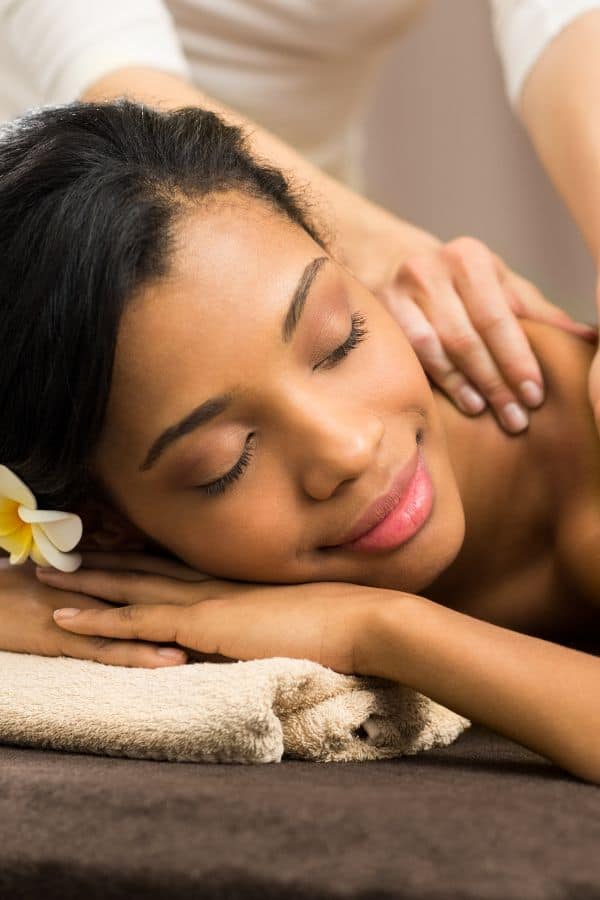 From Student to Professional, 2nd Edition, by Anne Williams
Massage Mastery: From Student to Professional is a comprehensive introductory massage text first published in print by Lippincott, Williams & Wilkins (LWW). We've organized the digital textbook to motivate students with progressive topics that build their confidence and sense of accomplishment. In addition, students gain a strong foundation in the underlying theory and practice of contemporary massage therapy.
Twenty-four clear, easy-to-follow chapters are broken into manageable reading assignments that explore all the critical areas addressed in most massage programs of 625 - 1000 hours. Chapters on communication skills and building healthy therapeutic relationships with clients establish the importance of soft skills and critical thinking for professionalism. 
Massage Mastery addresses both relaxation and clinical massage and teaches a variety of forms like Swedish, seated, stone, myofascial release, deep approaches, and neuromuscular therapy. For schools that introduce students to Eastern bodywork, a chapter on Chinese medicine concepts that underlie Asian Bodywork Therapy and an introduction to techniques from tuina, shiatsu, Thai, and ayurvedic massage are helpful. 
The text provides thorough discussions on assessment, session planning, and documentation, separating this learning into two in-depth chapters. One chapter addresses assessment and session planning for relaxation sessions, while the other focuses on health care massage in clinical settings and exceptional SOAP charting. 
Currently, the text is priced for student affordability but fulfills school curriculum needs for all subjects except anatomy, physiology, and kinesiology. 
Williams, Anne. Massage Mastery: From Student to Professional, 2nd Edition. Sweet Orange Education LLC, 2019.
ISBN : 978-1-7923-7937-6 (eBook)
Early chapters focus on topics that form the framework of a professional massage practice emphasizing soft skills. We highlight effective communication, professionalism, critical thinking, maintaining a healthy therapeutic relationship with clients, and practicing ethical behavior.
Detailed chapters on massage effects and indications and massage cautions and contraindications help massage students understand the powerful reactions clients have to massage, ensuring they work safely from early in their studies.
Early practice-based chapters teach hands-on skills in a logical progression matching students' developing abilities. Subjects like positioning clients, modest draping, opening and closing the massage, and proper body mechanics create a strong hands-on foundation.
Assessment, treatment planning, and documentation for wellness massage proceed detailed chapters on authentic Swedish massage techniques, seated massage, spa therapies, hydrotherapy, Eastern approaches, and energetic approaches.
A second, in-depth chapter on assessment, treatment planning, and documentation teaches these topics at an advanced level to prepare students for chapters on myofascial and deep work, proprioceptive and neuromuscular approaches, musculoskeletal injury and massage, massage for chronic pain conditions, selected pathologies, and massage for special populations with an appendix on health care terminology.
Massage Mastery: From Student to Professional fulfills school curriculum needs for all subjects except anatomy, physiology, and kinesiology at an unbeatable price.
Video demonstrations of 38 techniques are useful for practice sessions, especially for students who miss classes and need to catch up.
So long as they use Chrome as their browser, students with English as a second language can instantly translate the text into their native language, so they never miss a concept.
Concepts come alive with plenty of images of techniques, tables, diagrams, charts, and appealing graphic design.  
Cleaver web navigation puts an entire textbook just two clicks away and provides an ongoing outline to help students mentally frame the content they are learning. Students get a dose of satisfaction when they mark topics and lessons complete and see the progress bar advance.
Adopting schools can also get access to the original ancillary package provided by LWW. This package includes lesson plans, study guides, study guide keys, and PowerPoint slides. Content progress reports and digital topic quiz scores give instructors an easy way to monitor student reading assignments and concept comprehension.
Students can access their textbooks on a phone, laptop, desktop, or tablet. Students today live on their phones, and now their textbooks do too. When learning is just a swipe away, students are more likely to study in the margins of their lives; a practice essential for strong academic scores. 
Subscription Period: 18 months from the date a student opens and works in the textbook.
After Purchase: Once you purchase this textbook, you'll log into massagemastery.online with your email and password. The textbook will be waiting for you on your dashboard. Click the access button and follow the directions.
Purchase textbooks at wholesale prices from your school dashboard and assign textbooks to students. Students can access their textbooks within minutes of purchase for an 18-month subscription period. Access is limited to use on two digital devices at the same time, and four devices total (e.g., students can access their textbook on a phone, laptop, desktop, and tablet). 
Adopting schools receive access to an ancillary package, including lesson plans, study guides, and PowerPoint slides. 
Group students into cohorts and track their progress on reading assignments and quiz scores. You'll always know which students have completed reading assignments and which need help to stay on track.
With a click, you can add more textbooks to cohorts when students enroll late.
If a student doesn't work in a textbook and drops out, you can reassign that textbook to a new student. In addition, we'll move unused textbooks to a new cohort for you upon request.
If you don't have a school account, ask your program manager or director of education to request review copies for your team. Then, we'll set you up with a school account so you can get started. 
Questions? Contact us from the link in the footer at the bottom of any webpage. 
Textbook Introduction & Orientation
Chapter 1: Massage from Past to Present
The History of Massage
Overview of Techniques, Systems, and Approaches
Contemporary American Massage
Chapter 2: Massage Equipment and Environmental Considerations
Massage Equipment
Lubricants
Creating a Comfortable Massage Environment
Chapter 3: Sanitation, Hygiene, and Safety
Disease
Preventing Disease Transmission
Standard Precautions
The Safety Plan
Chapter 4: The Therapeutic Nature of Massage
Evidence-Based Massage
Massage Effects and Benefits
Massage Indications
Understanding Stress and Wellness
Chapter 5: Massage Cautions and Contraindications
Areas of Caution
Medications and Massage
Massage Contraindications
Chapter 6: Ethics and the Law
Ethics
Code of Ethics and Standards of Practice
Massage Law
Chapter 7: The Therapeutic Relationship
The Power of Touch
Psychological Factors in the Therapeutic Relationship
Boundaries in the Therapeutic Relationship
Bodymind Factors in the Therapeutic Relationship
Managing Emotions in the Therapeutic Relationship
Chapter 8: Professional Communication
Core Concepts in Communication
Communication Blockers
Active Communication
Conflict Resolution
Chapter 9: Your Massage Career
Your Career Plan
Work as an Employee
Starting a Private Practice
Chapter 10: Foundation Skills for Therapeutic Massage
Overview of Wellness Massage Sessions
Positioning
Draping
Opening and Closing the Massage
Chapter 11: Body Mechanics and Self-Care
Prepare for the Demands of a Massage Career
Good Body Mechanics
Self-Care on the Job
Chapter 12: Assessment, Treatment Planning, and Documentation for Wellness Massage
Assessment for a Wellness Session
Palpation
Session Planning for Wellness Massage
Introduction to Documentation
Chapter 13: Swedish Massage Techniques
Effleurage
Petrissage
Friction
Vibration
Tapotement
Joint Movements
Putting it All Together
Chapter 14: Seated Massage
Introduction to Seated Massage
Seated Massage Techniques
Chapter 15: Spa Therapies and Other Approaches
Spa Therapies
Aromatherapy
Reflexology
Stone Massage
Chapter 16: Hydrotherapy
Introduction to Hydrotherapy
Hydrotherapy Benefits and Effects
Hydrotherapy Applications
Chapter 17: Eastern Approaches
Asian Bodywork Therapies
Ayurvedic Bodywork
Chapter 18: Energetic Approaches
Key Concepts in Energy Medicine
Reiki
Polarity Therapy
Therapeutic Touch
Chapter 19: Assessment, Treatment Planning, and Documentation for Health Care Massage
Healthcare Sessions and the Intake Process
Pain Assessment
Posture and Gait Assessment
Range-of-Motion Assessment
Treatment Planning for Health Care Sessions
Chapter 20: Myofascial and Deep Tissue Approaches
Myofascia
Myofascial Techniques
Deep Tissue Approaches
Chapter 21: Proprioceptive and Neuromuscular Approaches
Proprioceptive Techniques
Neuromuscular Therapy
Chapter 22: Musculoskeletal Injury and Massage
Factors in Musculoskeletal Injury
The Inflammatory Response and Massage Treatment
Understanding Common Musculoskeletal Injuries
Chapter 23: Massage for Chronic Pain Conditions and Selected Pathologies
Understanding Pain
Fibromyalgia
Rheumatoid Arthritis
Osteoarthritis
Headaches
Cancer
HIV/AIDS
Chapter 24: Massage for Special Populations
Massage for Athletes
Massage for Mother and Infant
Massage for Older Adults
Massage for Obesity
Massage for People with Disabilities
Massage for End-of-Life Care
Appendix A: Health Care Terminology
Appendix B: References
Appendix C: Glossary